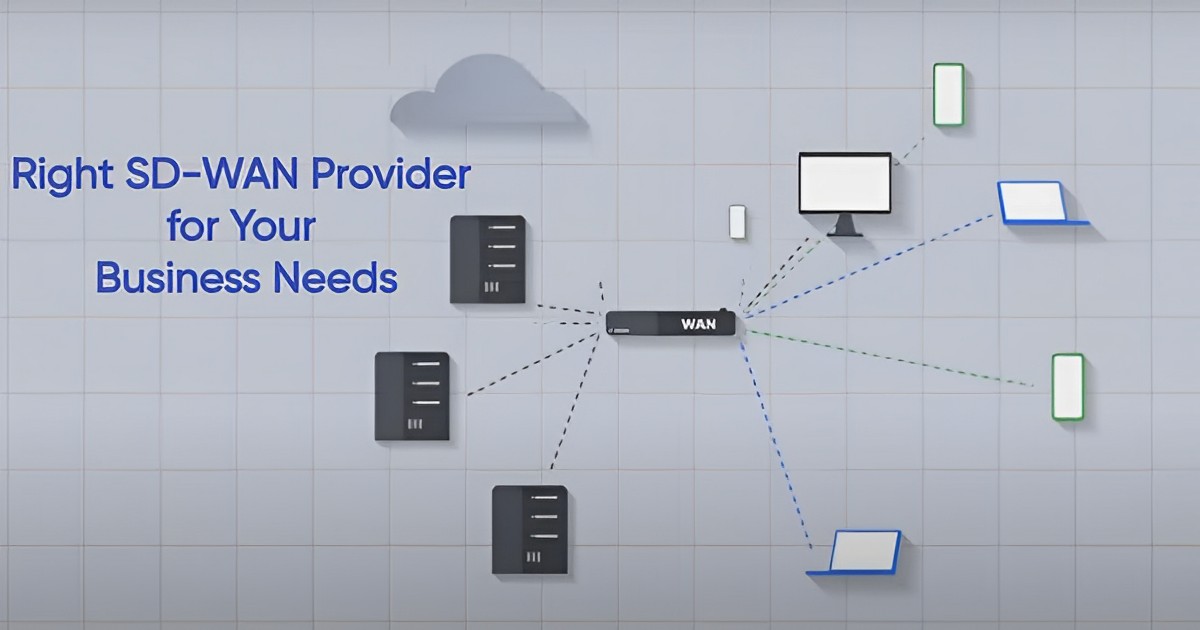 The essential factor in choosing an SD-WAN provider is the ability to deliver business value. Many vendors offer different features, but not all are created equal.
A high-quality vendor will provide a platform to support and go beyond your growth plans. By offering helpful instruction and training, they will also assist you in avoiding typical blunders.
Scalability:
The SD-WAN market is crowded with vendors who claim to offer disruptive technology, but they can differ significantly in product maturity, architecture, and comprehensiveness. The price of an SD-WAN solution can also vary widely depending on whether it's delivered as a managed service or a physical device.
Consider the bandwidth capacity of your business and how it might change over time. The right SD-WAN providers should scale according to your needs, balancing traffic loads and ensuring the best links are used.
When evaluating your options, you should look for providers with a central dashboard that provides direct visibility into the network. You will find it simpler to monitor and manage the network from a single location as a result of this. Considering the solution's capacity to run services in a virtual setting would be advantageous, simplifying hardware deployments and saving hardware costs. This is especially important for distributed enterprises that operate from multiple locations.
Security:
SD-WAN is a relatively new technology, and shopping for the best vendors is essential. Look for vendors with strong competency in the field and deep expertise in your business practices and network needs. They should be able to quickly assess your current infrastructure and network performance and provide recommendations for improvement. Mature, enterprise-grade service and support are also a must-have. Your vendor should be able to offer support, including a global network of spare depots and an automated process to help you get back up and running fast.
Some SD-WAN options come as a fully managed service from the provider, in which case they handle all of the setup and configuration for you. This model can be cost-effective, but it also requires that you give up control and may not be a good fit for your IT organization. Another option is to buy a physical device and install the software yourself. This alternative is typically more expensive but gives you complete control.
Cost-Effectiveness:
When evaluating SD-WAN options, it's essential to move beyond features-based checklists. A solution's value, ease of use, and flexibility also impact your long-term satisfaction and total cost of ownership (TCO).
An additional way that an SD-WAN can help reduce costs is by enabling the use of lower-cost internet connections to transport network traffic. For example, an SD-WAN can prioritize business-critical applications while directing less critical traffic over a less costly broadband link.
Another way to reduce the cost of an SD-WAN is by integrating a physical underlay network that supports your organization's WAN infrastructure. This is particularly beneficial for organizations needing more resources to manage their WAN infrastructure or reduce their reliance on VPN technology. This helps reduce labor demands and hardware expenses for a network administrator. It's beneficial for small businesses and locations without dedicated network staff.
Flexibility:
Modern remote work patterns push legacy WAN architectures to their limits. They require a high level of flexibility in the network to support remote access, data center connections, and cloud services.
A well-designed SD-WAN can automatically identify application performance and route traffic over the best possible connection, avoiding congestion and slowdowns. For example, it can use existing internet circuits to deliver applications instead of backhauling traffic over expensive MPLS links. It can also prioritize a specific application's traffic over others by using dynamic routing and shaping.
Many SD-WAN vendors offer additional tools to boost security and protect the organization from cyber threats. Choosing a vendor that provides other benefits for maximum protection and control is essential.
You'll probably have other networking equipment in place that your new SD-WAN solution must integrate with. This might include routers, switches, Wi-Fi controllers, and WAN optimization products. Look for a provider with extensive experience with these integrated solutions to ensure your SD-WAN runs smoothly.
Performance:
While SD-WAN provides many benefits, selecting a managed provider with the proper performance measures is essential. This includes both network and application performance. A well-managed SD-WAN provider should offer an extensive set of real-time and logged network analytics, allowing you to quickly monitor your network and find issues.
Finding a supplier that offers WAN optimization is also crucial. This will help your network to run smoothly and increase worker efficiency. Moreover, a reputable vendor will suggest bandwidth enhancements when necessary and provide application-aware routing.
Choosing a managed SD-WAN supplier with a strong customer support group would also be beneficial. The vendor should also be able to respond quickly to any requests for support. This will ensure your SD-WAN solution is always up and running, meeting your business needs. This will help you get the most out of your investment.
Visit for more best articles