Switzerland, a country on a human scale, with a splendid preserved nature, offering an incomparable range of activities, is endowed with a rich cultural heritage making the pride of its inhabitants. So much to say about this small Swiss nation that it is impossible to mention everything!
There are indeed so many incredible places to visit and great experiences to live there! I, therefore, present to you my selection of places to discover during a stay in Switzerland, ranging from the most emblematic to the most unusual and confidential.
Lovers of nature and the great outdoors will be delighted, because Switzerland is an essentially mountainous territory, covered with vast forests and home to crystal clear rivers and lakes. It is one of the cradles of mountaineering with legendary mountains like the Matterhorn and the Eiger.
Many regions offer magnificent landscapes suitable for hiking. The country is also a paradise for outdoor sports. You can practice paragliding above Interlaken, stand-up paddle on Lake Geneva, downhill, and cross-country skiing in luxury ski chalets of Megeve, Zermatt, and Saint-Moritz.
Switzerland, a country-mosaic with four languages, is proud of a first-rate cultural and historical heritage. You will be charmed by the energy that emanates from its cities. Bern and its medieval center are listed by UNESCO, German-speaking Basel, elegant Geneva, and trendy Zurich.
Your journey will also be an opportunity to savor local gastronomy rich in multiple influences. This is advice to lovers of cheese, chocolate, dry meat, and wine. As you will have understood, Switzerland has many natural, sporting, cultural, and gastronomic assets. It will appeal to all profiles and all ages and can be visited in any season, each with its own charms and specificities.
Selected places to see:
Valais:
The Valais is one of the most interesting and varied mountainous regions in Switzerland. The axis that connects Martigny to the Col de la Furka indeed presents an incomparable palette of terraced vineyards, ruined castles, and slender peaks.
The small town of Martigny is the gateway to Verbier, one of the most popular ski resorts, famous in the Alps in the heart of the Four Valleys area, which also offers nearly 500 kilometers of trails to be covered on foot or by mountain bike.
This surprisingly little-known valley is also home to sumptuous alpine landscapes and the Grande-Dixence dam, one of the greatest hydroelectric feats in the world. The Rhône, which has cut through the Valais over the millennia, meanders through the center of Sion, a charming medieval city overlooked by the castles of Tourbillon and Valère.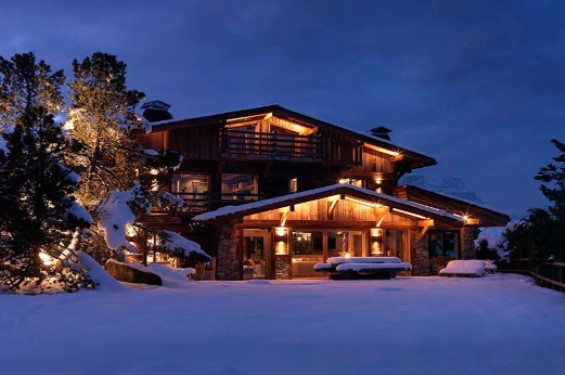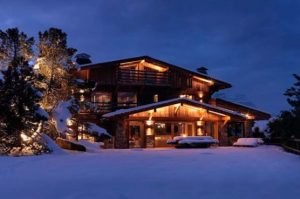 Wine is king here and you can taste it on the terrace of one of the many cafés.
The Interlaken region:
Located in the Bernese Oberland on an alluvial plain between Lake Thun and Lake Brienz, Interlaken has been a popular destination for travelers since the 19th century, who came to admire an impressive alpine environment and stayed in grand hotels and opulent mansions.
These vestiges of the past are still present, but it is above all today a place that is very well known to lovers of adrenaline and outdoor sports like hiking, mountain biking, paragliding, climbing, mountaineering, rafting, canyoning, and jumping elastic.
The options are endless. More than 45 mountain trains, cable cars, and gondolas transport you to an immense network of slopes and trails. An excursion to the Schynige plateau, a natural balcony over the Bernese Alps, remains a must.
The city, which is quite small, is pleasant to walk through. Between the sparkling waters of the lakes and the white of the mountains, Interlaken is your ideal base camp for exploring the region.
Pontresina:
A high station dominated by Mount Bernina, Pontresina is ideal for ski enthusiasts, mountaineers, and high mountain hikers.
Explore the surrounding nature, go down on a glacier, walk through the light-drenched village of Pontresina and enjoy the many viewpoints the region has to offer. A stay that will not fail to satisfy you!
Bernese Oberland:
From the bright colors of summer to the nuanced colors of autumn, the Bernese Oberland region can be explored all year round.
Hiking in its diverse landscapes, dotted with soothing lakes, mountainous relief, beautiful waterfalls, and charming villages is an unmissable experience.
Dizzying views await you at the summits of the Eiger and Jungfrau mountains.
Lake Lucerne:
A true nugget of nature, Lake Lucerne offers singular landscapes between snow-capped mountains, green forests, and water tinged with deep blue.
From the sparkling cruise to the authentic steamboat excursion, the panoramas that pass before you bring flamboyant reflections to your memories.
Be sure to visit the pretty city of Lucerne, the starting point of your excursion.
St. Moritz and the Engadine:
Saint-Moritz is one of the first ski resorts and one of the cradles of alpine tourism in Switzerland, which from its beginnings attracted crowned heads, celebrities, and large fortunes.
It is obviously today a resort renowned for its very chic side, but it deserves to linger over it because it is located in the heart of one of the most beautiful and wild regions of Switzerland, that of the Engadine.
With its deep blue lake, dense forests and imposing peaks, the grandiose scenery of Saint-Moritz has nothing to envy that of Verbier or Zermatt. Its ski area of 350 kilometers of slopes will satisfy ski enthusiasts in winter.
During the summer season, its surroundings are dotted with a multitude of hiking trails, such as the Wasserwegwhich connects six mountain lakes, or the Clean Energy Tour, which starts from Piz Nair and allows you to discover different examples of renewable energies.
The ascent of Piz Nair, a 3,057-meter summit that rises above the resort, does not involve any particular difficulties and allows you to enjoy beautiful views of the surrounding mountains.
Finally, for more adventures, the Piz Trovat via Ferrata offers exceptional views of the Pers glacier.
Lausanne and the shores of Lake Geneva:
Smaller than Geneva in size, Lausanne is nonetheless devoid of interest. Surrounded by vineyards and located on the steep shores of Lake Geneva, it immediately attracts people with its relaxed lifestyle and good-natured atmosphere, due to its large student population.
Its Notre-Dame Cathedral, one of the most beautiful in the country, dominates the heart of the old town, and Place de la Palud is one of the must-see places in old Lausanne.
The pedestrian area around Place de la Riponne Comes alive every Wednesday and Saturday with the arrival of various regional producers and you will have plenty of time to taste the delicious local specialties.
In unusual detail, the heights of the bridges in Lausanne, a city of hills, gave birth to warm and lively bars where to party in all seasons.
Not far away, the charming and wealthy towns of Vevey and Montreux are also worth a visit, combining superb panoramas and beautiful cultural heritage.
Zermatt and the Matterhorn:
If Zermatt can pride itself on being the jewel of the Valais Alps, the Matterhorn can pride itself on being the symbol of Switzerland throughout the world. A slender peak with perfect geometry culminating at 4,478 meters above sea level, it has literally loved visitors with its beauty for decades.
It is pleasant to stroll for a while in the famous resort of Zermatt, along its main thoroughfare, Bahnhofstrasse, lined with cafes and souvenir shops, or even along Rue Visp, which has preserved typical residential architecture.
Several options are possible in order to best contemplate the Matterhorn from all its angles, the Gornergrat cogwheel train which takes you to the top of the Gornergrat in half an hour at 3,089 meters above sea level, or even the highest cable car in Europe which allows you to access the Matterhorn Glacier Paradise.
Leading to the Little Matterhorn at 3,883 meters above sea level, its summit panoramic platform allows you to contemplate a breathtaking panorama of a dozen glaciers and numerous peaks over 4,000 meters.
Visit for more articles